Many of Australia's native plants are threatened and we need your help to promote and improve their conservation. Donate today and support the network of people working in plant conservation. Donations of $2 or more to the ANPC are tax-deductible.
Everyone has heard of the Koala, the Corroboree Frog and even the very rare Night Parrot. But what about the Button Wrinklewort or the Ginninderra Peppercress? Numerous little known plants like these are very rare and threatened in Australia, and many scientists and people on the ground are working hard to save them from extinction, such as collecting their seed, or propagating and planting them back in the wild. But this work is very challenging and difficult.
The ANPC brings together plant conservationists from all walks of life to inform and inspire each other in our efforts to save Australia's plants, which are found nowhere else in the world and are a rich part of our cultural heritage.
The ANPC is the national network that links people, research and action with a mission 'to promote and develop plant conservation in Australia'.
Some of our high priority projects for 2019 include:
The ANPC is sustained via memberships, grants, fundraising and donations and relies heavily on volunteer contributions to keep running.
The ANPC:
holds plant conservation workshops such as in plant identification and translocation.
publishes the quarterly bulletin Australasian Plant Conservation (APC) and various plant conservation guidelines.
holds a biennial national conference like the recent 12th Conference

 in November 2018.

provides plant conservation information and updates through our website 

and our monthly e-newsletter

ANPC News

.

publishes findings from current research and on-ground practice.
promotes an ecological focus in on-ground conservation, rehabilitation and management of remnant vegetation, threatened plants and ecological communities.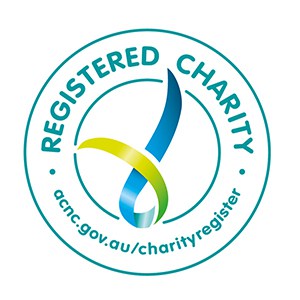 Your donation will help the ANPC improve conservation efforts for threatened plant species, and at the same time raise community awareness of threatened species and other plant species of conservation and cultural significance in Australia.
In 2019, general Public Fund donations are being used to assist with the administrative costs to keep the organisation going – eg. website upgrading and maintenance, production of Australasian Plant Conservation and ANPC News, and office staff salaries. Unfortunately, grant funding for admin purposes has significantly diminished in recent years.
It's easy to make a donation:
Donations of money or property made as tax-deductible are placed in the ANPC Public Fund, and managed as prescribed under Australian Taxation Office rules and in our Constitution.
The ANPC is an incorporated Association in the ACT. We are on the Register of Environmental Organisations maintained by the Commonwealth Department of the Environment and Energy, and we are approved for Deductible Gift Recipient status by the Australian Taxation Office. We are also endorsed as a Charitable Institution for charity tax concessions by the Australian Charities and Not-for profits Commission.
Special donations i.e. non-monetary donations or large monetary donations are also welcome. We ask that such special donations be discussed with us beforehand, as they may need special management to ensure best benefits to you and to us.