The ANPC brings together plant conservationists from all walks of life to inform and inspire each other in our efforts to save Australia's plants, especially those threatened with extinction. We do this through holding conferences, workshops and forums, as well as publishing plant conservation guidelines, our quarterly journal Australasian Plant Conservation, a monthly e-newsletter, website resources and stories on social media. 
The end of financial year is fast approaching!
Many of Australia's native plants are threatened, more so since the Black Summer fires, and we need your help to promote and improve their conservation. Donate to the ANPC today and support our projects and networks of people working in plant conservation. 
Click here to complete the online donation form
The catastrophic Black Summer bushfires had a huge impact on our unique plants and ecological communities.
Although in most cases the bush will regenerate without our help, in some locations assessments of natural plant recovery are required to identify the need for cautious and well-planned human intervention – for example those threatened plants and ecosystems sensitive to fire, or where multiple fires have occurred in quick succession and are now impacting on natural regeneration.
Over the last year, the ANPC has received vital funding to assist with the bushfire recovery through workshops, field surveys (including the impact of Myrtle Rust) and producing online materials to showcase affected species. We have also been publicising post-fire information, projects and research through Australasian Plant Conservation and the monthly e-newsletter.We promote an ecological focus in on-ground conservation, rehabilitation and management of remnant vegetation, threatened plants and ecological communities.
 Your donation will help us with all this and more!
Our priority projects for 2021 are:
Conferences and workshops:
Post-fire recovery:
Publications:
Publishing post-fire and other plant conservation research in Australasian Plant Conservation.
Finalising and launching the new Germplasm Guidelines to improve ex situ plant conservation and conserve genetic diversity, especially for our threatened plant species.
Producing and launching our 'Plant Treasures' videos to promote the Germplasm Guidelines and highlight the key messages.
Finalising Stage 1 of the Healthy Seeds project to improve the supply of native seed in NSW through the production of a Roadmap to guide this process moving forward.
Finalising and launching the new Florabank Guidelines with project partners to more effectively guide seed-based restoration and the seed collection industry.
Native Plant Conservation and Restoration:
Producing threatened plant translocation videos and workshops under the Plant Going Places
Collaborating with Australasian environmental organisations on the 'Darwin Agreement' to support the UN Decade on Ecosystem Restoration.
All donations $2 or above are tax deductible!
The ANPC is sustained via memberships, grants, fundraising and donations and relies heavily on volunteer contributions to keep running.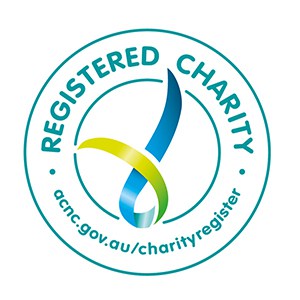 It's easy to make a donation:
Donations of money or property made as tax-deductible are placed in the ANPC Public Fund, and managed as prescribed under Australian Taxation Office rules and in our Constitution.
The ANPC is an incorporated Association in the ACT. We are on the Register of Environmental Organisations maintained by the Commonwealth Department of the Environment and Energy, and we are approved for Deductible Gift Recipient status by the Australian Taxation Office. We are also endorsed as a Charitable Institution for charity tax concessions by the Australian Charities and Not-for profits Commission.
Special donations i.e. non-monetary donations or large monetary donations are also welcome. We ask that such special donations be discussed with us beforehand, as they may need special management to ensure best benefits to you and to us.