The 2019/20 catastrophic bushfires have had a huge impact on our unique plants and ecological communities. The fires were unprecedented in extent and severity. Although in most cases the bush will regenerate without our help, in some locations assessments of natural plant recovery may identify the need for cautious and well-planned human intervention – for example with some threatened plant species, those plants and ecosystems sensitive to fire, and where multiple fires have occurred in quick succession.
The end of the financial year is almost here. Please make a generous donation today and help us promote and improve plant conservation in Australia during this difficult time.
The ANPC is working hard to seek grant funding to assist with this recovery through initiatives such as coordinating plant conservation workshops (eg. for threatened plant translocations), conducting field surveys, and producing online materials such as presentations, videos and showcasing affected species. We are also publicising post-fire information, projects and research through ANPC News and Australasian Plant Conservation.
DONATE NOW and help us raise vital funds for native plant conservation desperately needed following the summer bushfires. All donations $2 or above are tax deductible.
Some of our other high priority projects for 2020 include:
The ANPC is sustained via memberships, grants, fundraising and donations and relies heavily on volunteer contributions to keep running.
The ANPC:
holds plant conservation workshops such as in plant identification and translocation.
publishes the quarterly bulletin Australasian Plant Conservation (APC) and various plant conservation guidelines.
holds a biennial national conference like the recent 12th Conference

 in November 2018.

provides plant conservation information and updates through our website 

and our monthly e-newsletter

ANPC News

.

publishes findings from current research and on-ground practice.
promotes an ecological focus in on-ground conservation, rehabilitation and management of remnant vegetation, threatened plants and ecological communities.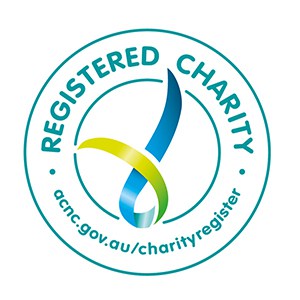 It's easy to make a donation:
Donations of money or property made as tax-deductible are placed in the ANPC Public Fund, and managed as prescribed under Australian Taxation Office rules and in our Constitution.
The ANPC is an incorporated Association in the ACT. We are on the Register of Environmental Organisations maintained by the Commonwealth Department of the Environment and Energy, and we are approved for Deductible Gift Recipient status by the Australian Taxation Office. We are also endorsed as a Charitable Institution for charity tax concessions by the Australian Charities and Not-for profits Commission.
Special donations i.e. non-monetary donations or large monetary donations are also welcome. We ask that such special donations be discussed with us beforehand, as they may need special management to ensure best benefits to you and to us.