We are excited to announce the following keynote speakers for APCC13: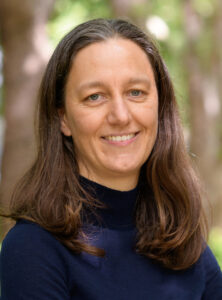 Honorary Associate Professor Rachael Gallagher, Macquarie University

KEYNOTE PRESENTATION: Mega-challenges for Australian plant diversity: fires, threats and restoring diversity at scale
Rachael is Associate Professor in plant conservation at the Hawkesbury Institute for the Environment at Western Sydney University. She trained as a plant ecologist and is passionate and uses her skills to contribute to the knowledge and protection of plant species. Rachael has worked in plant science since 2004, initially at the National Herbarium of NSW and subsequently as an Australian Research Council Discovery Early Career Research Fellow (DECRA 2017-2021) after completing her PhD on the functional ecology of climbing plants in 2012. She joined the Commonwealth Threatened Species Scientific Committee in 2020, having served on the NSW Threatened Species Scientific Committee from 2016-2021 (Deputy Chair 2019-2021). Her research is routinely used to address the needs of conservation programs, including the Saving our Species program in NSW.
In 2020, Rachael was awarded NSW Premiers Prize for Early Career Research (Biological Sciences) in recognition of her national assessment of the impacts of the 2019-2020 bushfire season on 26,000 Australian plant species. Her work prioritising plant species for recovery actions after the fires has been widely applied to inform planning, management, and extinction risk assessment at the State and Commonwealth level. This work was informed by data in national and international initiatives on plant traits and ranges developed with collaborators, including the AusTraits database which houses more than 1 million observations of the traits of Australian plant species. She also uses these rich sources of data to inform other continental and global scale studies in plant biogeography and conservation.
---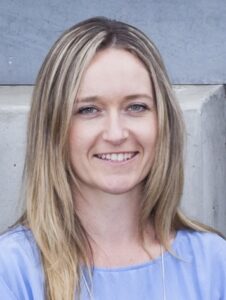 Dr Zoe-Joy Newby, Scientific Officer, Australian Institute of Botanical Science

KEYNOTE PRESENTATION: Orchid conservation at the Australian Institute of Botanical Science: current challenges and achievements
Zoe-Joy Newby completed her PhD in 2014 in phytopathology, and using her experience in working with fungal organisms, began working with orchids thereafter. For the last five years she has been a member of the Germplasm Conservation team at PlantBank, working on orchids as well as the Rainforest Conservation Project. Most recently her work has involved conservation research on several endangered orchid species under the NSW Save Our Species initiative.
---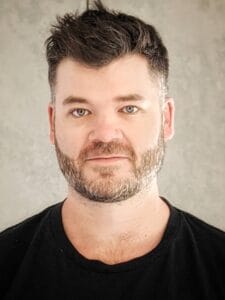 Dr Nathan Emery, Restoration Biology Officer, The Australian Botanic Garden Mount Annan
KEYNOTE PRESENTATION: Combining ex situ and in situ research to achieve conservation outcomes of threatened species and communities
Dr Nathan Emery is a Restoration Biology Officer at the Royal Botanic Gardens and Domain Trust, based at the Australian PlantBank, part of the Australian Institute of Botanical Science. Nathan's research is a combination of plant ecology, seed biology and restoration. He has worked with difficult to propagate species, such as Actinotus and threatened Persoonia species, and has led several threatened plant translocation programs. He also works on the seed biology and conservation of threatened ecological communities in northwest NSW, with a focus on understanding the tolerance of seeds to temperature and moisture stress.
Supported by:

---
Dr Mark Ooi, Senior Research Fellow, University of New South Wales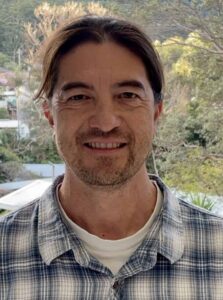 KEYNOTE PRESENTATION: Seeds and plant species persistence under shifting fire regimes
Mark Ooi is a plant ecologist and Senior Research Fellow at the University of New South Wales, where he is a member of the Centre for Ecosystem Science in the School of Biological, Earth and Environmental Sciences. He runs a lab focused on fire, plant and seed ecology, and is particularly interested in studying the role of seeds in driving demographic processes of plant species. A key aim of his research is also to use ecological understanding to inform the conservation management of threatened species.
Mark's research encompasses several themes in fire ecology, including plant population recovery in response to fires occurring in different seasons, at different severities and under increasing frequencies – elements of the fire regime that are shifting under climate change. His current work focuses on fire-prone vegetation spanning across Australia, and he has ongoing collaborative projects in semi-arid woodlands, sub-tropical savannas and cool climate grasslands in Australia, Brazil and China. He has written over 70 scientific papers and book chapters, and loves to wander around in post-fire sites to study plant recovery.
---
Ms Chantelle Doyle, PhD Candidate, University of New South Wales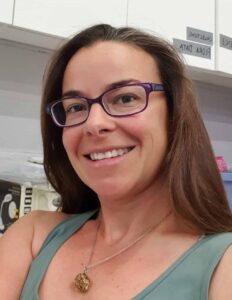 KEYNOTE PRESENTATION: Your story, their story, its story. What lens are you using? 
Chantelle has wandered through the worlds of arts and science from childhood- simultaneously loving biology and theatre. This tradition continued into undergraduate studies (where she completed a BA/BSc) and then despite her best efforts reappeared in working life. First, she worked in Roma QLD with an NRM group whilst simultaneously producing the stage musical of Grease (with no singing or dancing experience). She then took a position with Greening Australia whilst studying at the National Institute of Dramatic Arts (NIDA) and finally moved to ecological consulting whilst producing a weekly science radio show (Boiling Point) which showcased Australian researchers.
Currently Chantelle is completing a PhD focused on personal and practitioner experiences of threatened plant translocation and produces the accompanying website (plant-heroes.com) which shares some of those practitioner stories. Her experience in plant conservation and ecology, as well as a desire to elevate the expertise and experience of others has recently culminated in the production of a video series, accompanying the updated Germplasm Conservation Guidelines.
---
Ms Natasha Lappin, Murray Local Land Services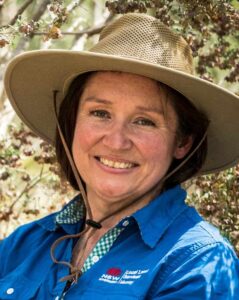 Natasha works as a Senior Land Services Officer with Murray Local Land Services and manages the Seed Services unit of Murray LLS.  Natasha coordinates the annual native seed harvest and direct seeding program and oversees the operation of the Murray seedbank.  Natasha has over 20 years' experience in native vegetation management and restoration including native seed collection and supply.
Mr Jim Begley, Goulburn Broken Catchment Management Authority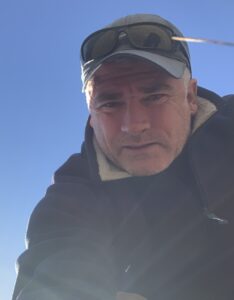 Jim Begley, Landscape Restoration Officer with Goulburn Broken CMA has worked in the environmental management/ revegetation industry for the past 20 years. Over this time native seed supply has been one critical focus for a team dedicated to the supply of native seed for the ongoing demand for habitat restoration, ecosystem services and species conservation, not to mention saving the planet.
KEYNOTE PRESENTATION: Native Seed Supply, Seedbanks and Seed Production
Seedbank storage, processing and establishing Seed Production Areas (SPAs) is critical in ensuring native seed supply to the revegetation industry.  This presentation shows how a coordinated approach to ethical and strategic native seed collection from SPAs, with seed treatment and data storage through regional Seedbanks is working for both the NSW Murray region and Goulburn Broken catchment in Victoria.  Issues associated with this model are identified and also how critical regional scale seedbanks are in implementing native vegetation back at scale. The benefits of SPAs include the ability to collect a high volume of seed annually (over 200 kg/year in the Murray Region in recent years), increased genetic diversity through strategic planting from a range of sub-populations, increased availability of species and seed, reduced impact on wild flora populations, improved efficiencies and reduced fuel and travel costs. State and Federal governments, private corporations and landholders are increasing the demand for seed exponentially through carbon and biodiversity projects (e.g. target for Vic State Government is 200,000 ha of revegetation by 2037).  There is a need to upscale seed production areas, but there are a number of barriers limiting the potential to realise the quantity of seed required.  Sustainable, ethical native seed supply which supports large scale revegetation is a fundamentally important requirement to tackle issues such as habitat loss, climate change and flora conservation in Australia.
---
Dr Jodi Price, Senior Lecturer in Vegetation Ecology, Charles Sturt University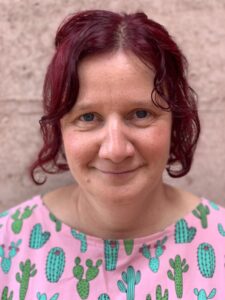 KEYNOTE PRESENTATION: Management and restoration of temperate grasslands
Jodi is a Senior Lecturer in vegetation management, restoration, and fire ecology at Charles Sturt University. She is a plant community ecologist with a keen interest in management and restoration of grasslands and grassy woodlands. Jodi started her ecological research in south eastern Australia exploring diversity patterns and drivers in herb-rich woodlands for her PhD. Since then, she has worked on temperate grasslands around Australia and in Estonia before returning to the south east to take up a position at Charles Sturt University. Jodi's research group work on a range of applied ecology projects with topics such as plant diversity, restoration, seed biology, fire and grazing management.