Jo Lynch – Business Manager
Jo Lynch has been the Business Manager at the ANPC since 2013. She is passionate about the protection and restoration of natural areas including bushland regeneration, weed management and increased awareness and appreciation of endangered plant species. After graduating from Southern Cross University and 18 years working in Tasmania and Sydney in the rehabilitation of natural areas and regional weed management, Jo moved to Canberra in 2007 and is responsible for seeking grants, sponsorship and donations at the ANPC along with promoting and raising awareness of the ANPC and native plant conservation in Australia. Jo's love of plants was cemented in the cool temperate rainforests of Tasmania and resulted in many overseas trips to see such botanical wonders as the redwoods of California, the rainforests of New Zealand and Patagonia, the remnant European laurel forests of the Canary Islands and the tropical rainforests of Borneo.
Richie Southerton – Communications Manager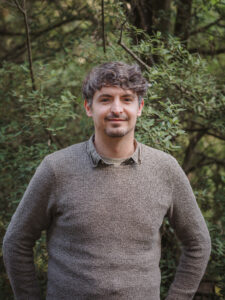 Richie Southerton has been the Communications Manager at the ANPC since August 2023. He has worked for the last two years with CSIRO at Black Mountain working on photography and communications material for the new weed identification app WeedScan. He has tertiary qualifications in sustainability and environmental science and is currently completing his Masters in Science Communication. He is also an excellent nature photographer which can be evidenced here https://www.richpixelphotography.com/. He is also well acquainted with the outdoors, having worked as a park ranger with Parks Victoria in Gippsland and on various field expeditions with CSIRO and others.