Volunteer activities at the National Office in Canberra include maintaining membership databases, distribution of information, helping with the bulletin Australasian Plant Conservation, updating the website, and helping organise conferences, courses and seminars. The scope of the work can be varied to suit your skills and interest, and being based at the Australian National Botanic Gardens, the National Office is a great place to work. Volunteers receive a free parking permit for the Gardens and free ANPC membership for one year! All help is greatly appreciated.
Volunteers are always needed!
If you don't live in Canberra, or aren't interested in remote work for the National Office, we have strands of national activity on some issues where you may be able to help, or we can help you to link up with ANPC members and others active in plant conservation in your area.
Interested? Contact us for more information.
Welcome to our new Volunteer Communications and Administration Officer, Karen Khoo!
Karen completed a Bachelor of Arts (International Relations/German Language and Culture) at the Australian National University and worked in public diplomacy at the Embassy of Finland in Canberra before going back to university to do a Graduate Diploma of Science (Natural Resource Management/Environmental Science). She works one day a week at the ANPC office helping with administration, our social media pages, ANPC News, and the APCC12 Conference. Karen is enjoying learning more about plant conservation whilst honing her social media and event organising skills.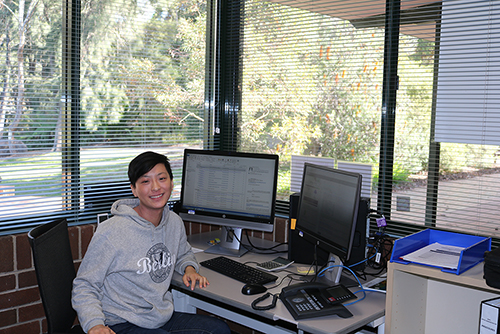 Karen in the ANPC Office working on ANPC News. Photo: Jo Lynch