Day 1 of the Australian Academy of Science Fenner Conference on the Environment: 'Exceptional times, exceptional plants' was held as a free workshop during the online Australasian Seed Science Conference 6–10 September 2021.
Day 2 was held by invitation in Canberra in June 2022 as a writing day with an expert working group, to summarise outcomes and recommendations for exceptional species conservation in Australia and New Zealand and produce the 'Plants, People, Planet' paper 'Ex situ germplasm collections of exceptional species are a vital part of the conservation of Australia's national plant treasures' published in September 2023.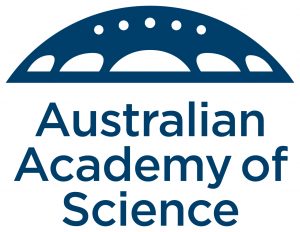 Day 1 was an opportunity for scientists and organisations in Australia and New Zealand and across the broader region to better understand which Australasian plant species need alternatives to seed banking. The workshop was funded by a grant from the Australian Academy of Science Fenner Conference on the Environment.
Presenters explained the range of ex situ conservation options available including seed banking, living collections, cryopreservation and tissue culture, based on the newly released third edition of 'Plant Germplasm Conservation in Australia – strategies and guidelines for developing, managing and utilising ex situ collections'. These methods for conserving plant germplasm can help facilitate species recovery and protect species from extinction.
Key:
*George Brown Darwin Botanic Gardens conservation seed bank

* Alice Springs Desert Park

* Western Australian Seed Centre, Department of Biodiversity, Conservation and Attractions, Kensington, and Kings Park and Botanic Garden

Forest Products Commission Seed Centre

Australian Pastures Genebank, South Australian Research and Development Institute

* South Australian Seed Conservation Centre, Botanic Gardens and State Herbarium of South Australia (BGSH)

*Australian Grains Genebank, Agriculture Victoria

* Victorian Conservation Seedbank, Royal Botanic Gardens Victoria

Tasmanian Seed Centre, Sustainable Timber Tasmania

* Tasmanian Seed Conservation Centre, Royal Tasmanian Botanical Gardens

* National Seed Bank, Australian National Botanic Gardens

Australian Tree Seed Centre, CSIRO

* Australian PlantBank, Australian Institute of Botanical Science, Royal Botanic Gardens and Domain Trust

* Brisbane Botanic Gardens Conservation Seed Bank, Brisbane Botanic Gardens, Mt Coot-tha
Conference recap
The conference was opened by Acting Threatened Species Commissioner, Dr Fiona Fraser, followed by a keynote address from Prof. Hugh Pritchard "Beyond conventional seedbanking". The theme of Session 1 'Identifying Exceptional Species' introduced techniques to identify seed storage behaviour and short-lived species, as well as the importance of tissue culture and living collections for conserving exceptional species. Session 2 covered 'Cryopreservation of exceptional species' with an introduction by Dr Valerie Pence, followed by presentations on cryopreservation of different tissue types including shoot tips, embryonic axes and fern spores. In Session 3 a panel session on the theme 'Using all the tools of ex situ conservation to conserve our national plant treasures' was facilitated by Dr Cathy Offord. Download the Program here.
The Fenner Conference was an ideal introduction to key chapters of the ANPC's new 3rd edition of 'Plant Germplasm Conservation in Australia – strategies and guidelines for developing, managing and utilising ex situ collections' (also known as the Germplasm Guidelines), which was launched earlier in the Australasian Seed Science Conference. Significant advances to identify and conserve 'exceptional plants' ex situ have been made since the guidelines were last published in 2009.
You can view the full Fenner Conference proceedings and videos relating to Plant Germplasm Conservation in Australia using the ANPC YouTube 'Playlists' feature.
Knowledge-sharing will support plant conservation in this critical time.  Sharing our knowledge can help prevent plant extinctions by better understanding species biology as well as providing plants and knowledge to support translocation and ecological restoration.
After the conference
A full conference report on Day 1 was published in Australasian Plant Conservation Volume 30 Issue 3 in early 2022, you can download it here.