Field Trip 1:  Threatened Plant Translocation Projects – FULL DAY: 9am – 4pm.
Visit two threatened plant translocation sites in the ACT region with officers from the NSW Office of Environment and Heritage and the Australian National Botanic Gardens. First stop will be the Pomaderris delicata (Delicate Pomaderris) translocation site at Pomaderris Nature Reserve, a local success story and a case study to be included in the 3rd edition of the Translocation Guidelines. Second stop will be McLeods Creek Nature Reserve to inspect initial trial plantings of Senecio macrocarpus (Large-fruit Fireweed) and Lepidium hyssopifolium (Aromatic Peppercress) and discuss future site selection, source of propagating material and collaboration. There will also be a short discussion on the history of the reserve and revegetation of the Box Gum Grassy Woodland Endangered Ecological Community at the site.
The bus will be leaving from the CSIRO Discovery entrance at 9am. Click here to see the bus route.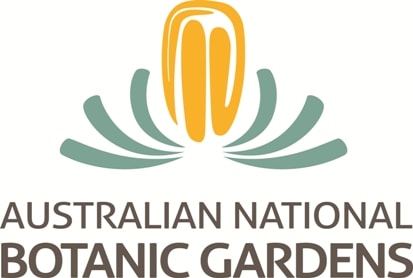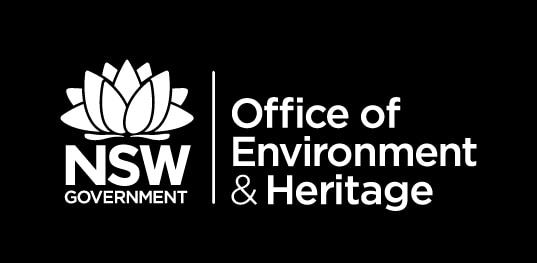 Field Trip 1 Sponsors
Field Trip 2: Barrer Hill Woodland Restoration Project – HALF DAY: 9am – 1pm.
Visit Barrer Hill with Nicki Taws from Greening Australia, and Darren Le Roux and Richard Milner from ACT Parks and Conservation Service, looking at a variety of restoration and translocation techniques. A restoration project has been taking place at Barrer Hill in the Molonglo Valley since 2014. The 50 hectare area, on the northern bank of the Molonglo River, across from the new suburb of Coombs, has a long history of human impacts. It was formerly planted with non-native pines as well as used for livestock grazing. Barrer Hill still retains high conservation value with rocky grasslands home to threatened species like the pink-tailed worm-lizard. The area also forms parts of the soon-to-be declared Molonglo River Reserve which will be a key recreational area for the developing suburbs of Molonglo. The restoration work to date has included removing the pines and progressively replacing them with native shrubs and trees, including yellow box, red-stem wattle and clustered everlasting daisy. Grassland restoration has replaced patches of exotic grasses and weeds with a diverse mix of native grasses and wildflowers, including the endangered Button Wrinklewort. A key part of the project has involved returning habitat structures to the area such as rocks, salvaged logs, and dead trees which provide shelter for wildlife.
The bus will be leaving from the CSIRO Discovery entrance at 9am. Limit of 11.

 Field Trip 2 Sponsor
Tour 1: Australian National Herbarium & Australian National Insect Collection – HALF DAY: 10am – 12.15pm.
Location @ CSIRO Black Mountain Science and Innovation Park. Spend an hour touring the Australian National Insect Collection and then walk to the Australian National Herbarium for another one hour tour.
Limit of 15. No food provided.
Meet at CSIRO Discovery at 10am.
AND/OR
Tour 2: Australian National Botanical Gardens & National Seedbank – HALF DAY: 1.30pm – 3.30pm.
Experience the beauty and diversity of Australian native plants at the Australian National Botanic Gardens (ANBG). Stroll along the Gardens' paths and explore one-third of Australia's native flowering plants and half of Australia's iconic Eucalypts. Learn about the ANBG's involvement in threatened species conservation, tour the National Seedbank, and visit the newly-established Conservation and Research Garden.
Limit of 15 (minimum 6). No food provided.
Meet at the ANBG Visitor Centre at 1.30pm.
Back to APCC12 conference page