Whether you're involved in planting 20 trees in a fragmented urban remnant or 2 million for a biodiversity offset, having access to a sufficient quantity of high-quality seed, from a broad range of species, is essential for restoring ecosystems that are healthy and resilient over the long-term. Given development pressures, climate change and declining space for connectivity across the Greater Sydney Basin and beyond, there is an increasing need for restorationists, plant producers and landscape architects to collaborate on ensuring natives of the correct provenance and genetics are conserved as well as planted within urban spaces. The Seeds for the Future Forum, held at the Teachers Federation Conference Centre in Sydney brought together people from the bush regeneration, revegetation, nursery and landscape architecture sectors to set the scene for future collaborations and introduce the 'Healthy Seeds' project that is poised to offer practical solutions for all players. The one-day forum included in-depth discussion topics and a showcase of practical case studies that provided background, identified issues and suggested solutions. The forum was structured to ensure optimum delegate participation by including deliberation time at the end of each session, which informed an expert plenary panel to draw together the delegates concerns and create a roadmap to guide future strategies and investment across the Greater Sydney area.
Session 1 – Setting the Scene
The keynote was delivered by Ascelin Gordon – RMIT University  
'Restoration in the context of Offsetting'. Using examples from the restoration of Cumberland Plain Woodland, Ascelin discussed the uncertainties involved in restoration, and what this could mean in terms of offsetting, multipliers, and the scale required to produce resilient offsetting outcomes.
The thought provokers were:
Tein McDonald – Australian Association of Bush Regenerators


Martin Driver – Australian Network for Plant Conservation 
Healthy Seeds – What's needed? The current barriers and future opportunities – This presentation outlined the Healthy Seeds project,  confirmed the relevance of the Australian Native Seed Industry Survey findings  and explored other issues that need to be addressed. From this and an extensive audit of the seed supply chain across NSW it is hoped to establish a Roadmap to assist in outlining how these issues can be addressed to improve the practice and supply of native seed in NSW.

Paul Gibson-Roy – Healthy Seeds Reference Group
Session 2 – Putting theory into practice – Western Sydney example
Greg Steenbeeke – Dept Planning Infrastructure Environment


Sam Craigie – Greening Australia
Seed supply success and challenges – Experiences from the practical application of restoration by direct seeding on the Cumberland Plain. What makes it possible, what can be achieved and what are the challenges? There are a range of issues we need to address together to actively manage the threat of local biodiversity loss
Session 3 – Getting creative with seed supply
After lunch a series of short & snappy speed talks provided food for thought on how local government, not-for-profits, Local Land Services and DPIE have been addressing seed production and supply to ensure resilience in remnants and connectivity across the landscape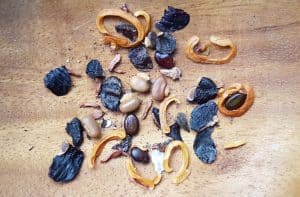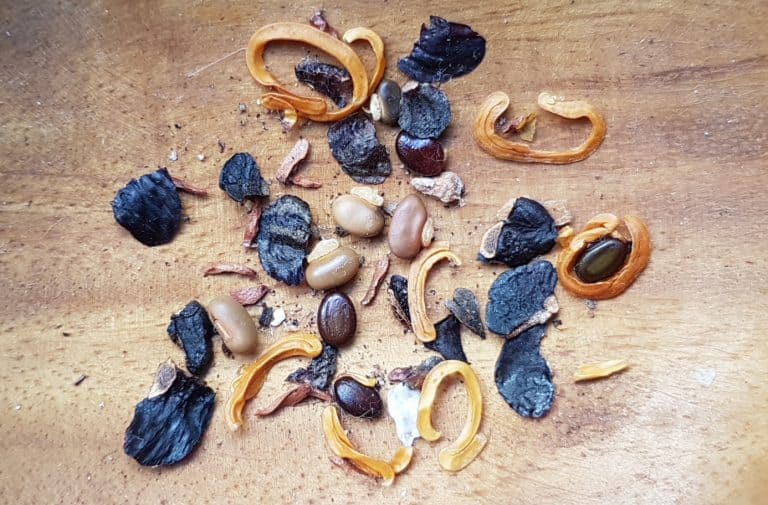 The on-ground gurus were:
Maree Whelan – Greater Sydney Local Land Services
Volunteering for growth – 
Katie Littlejohn – NSW National Parks & Wildlife Service

Michael Kneipp – Northern Beaches Council


John Blair – Faculty of Built Environment, UNSW


Can ESBS be installed on green roofs? 

– 

With space for ecosystems limited in cities – is there potential for green roofs to be developed to supplement conservation? This potential research project will be trialing a number of species on a roof on University of NSW campus, obtaining genetic stock from Randwick Council's community nursery.
The Expert panel & Plenary
Fully charged with information and ideas, the highlight of the forum was the expert panel plenary discussion exploring the implications for practitioners, identifying the barriers and opportunities for achieving a reliable, genetically appropriate seed supply and assessing the costs and benefits of different interventions and developing a roadmap for the future

Panellists were selected from the speakers and included industry representatives –
Tim Berryman – Cumberland Plain Seeds
Peter Cuneo – Royal Botanic Gardens & Domain Trust
The Sponsors


This event was co-hosted by the ANPC and the Australian Association for Bush Regenerators (AABR), assisted by the NSW Government through its Environmental Trust.