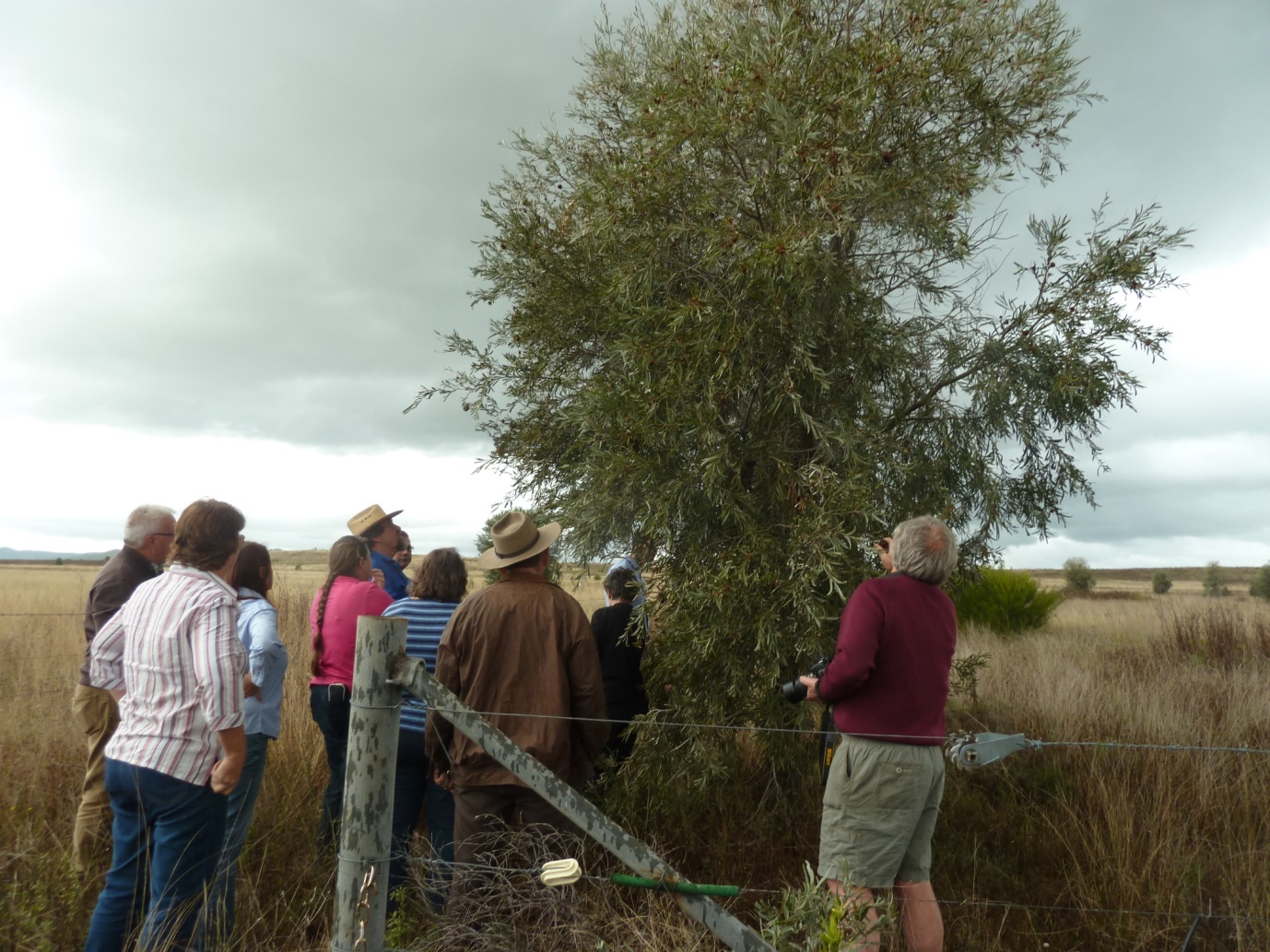 The Hunter and Central Coast Regional Environmental Management Strategy (HCCREMS) team held a workshop and field trip on 20 May in Denman for local land owners and managers covering a number of interesting topics relating to the management and conservation of this federally listed critically endangered community. The ANPC's Project Manager Martin Driver presented, along with other leading experts from the University of Queensland, NSW OEH and Hunter Local Land Services, to enthusiastic and engaged community members.
The Hunter Valley Weeping Myall Woodland is a vegetation community which supports many important woodland birds and is in serious risk of extinction due to its now very limited distribution. It is estimated that less than 10 hectares of Weeping Myall Woodland remains in the Hunter Valley. The workshop was part of a 3-year Environmental Trust funded program 'Conservation of Hunter Weeping Myall Woodland on public and private lands'.
The main highlights of the workshop included discussions regarding:
How the latest research is helping manage the caterpillars of the Bag-shelter Moth (Ochrogaster lunifer), also known as Processionary Caterpillars, which mainly feed on Acacia species
How to manage Weeping Myall on farmland
When fencing and weed control can help farm productivity
Who landowners can contact for further assistance in managing Weeping Myall on their properties.