Capacity building in the translocation of Victoria's threatened native plants
The aim of the Plants Going Places project is to significantly build capacity for successful plant translocations in Victoria (especially critical to post-fire recovery), increase awareness of threatened plants, help tackle 'plant blindness', and give voice to those people who work in this underappreciated field. It will educate and inform both environmental scientists and practitioners in the science and practicalities of threatened plant translocation, for the benefit of Victoria's threatened plant species.
This was achieved through the production of videos and podcasts on plant translocation projects and a two-day online symposium.
Online Symposium – 21 & 28 July 2022
On Thursdays 21 and 28 July 2022 we held our Victorian Translocation Symposium over Zoom. It included presentations from experts and experienced practitioners in plant translocations and was based on the ANPC's Guidelines for the Translocation of Threatened Plants in Australia. Thanks to the support from the Ross Trust this event was free for everyone to attend.
Please download the full program here. We look forward to seeing you online. The recordings from this symposium are available on our YouTube channel here.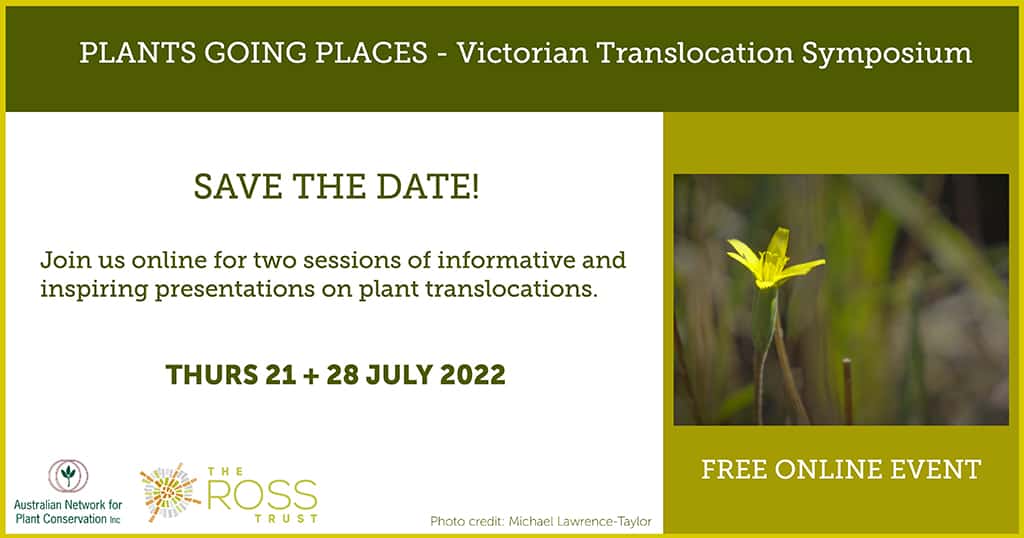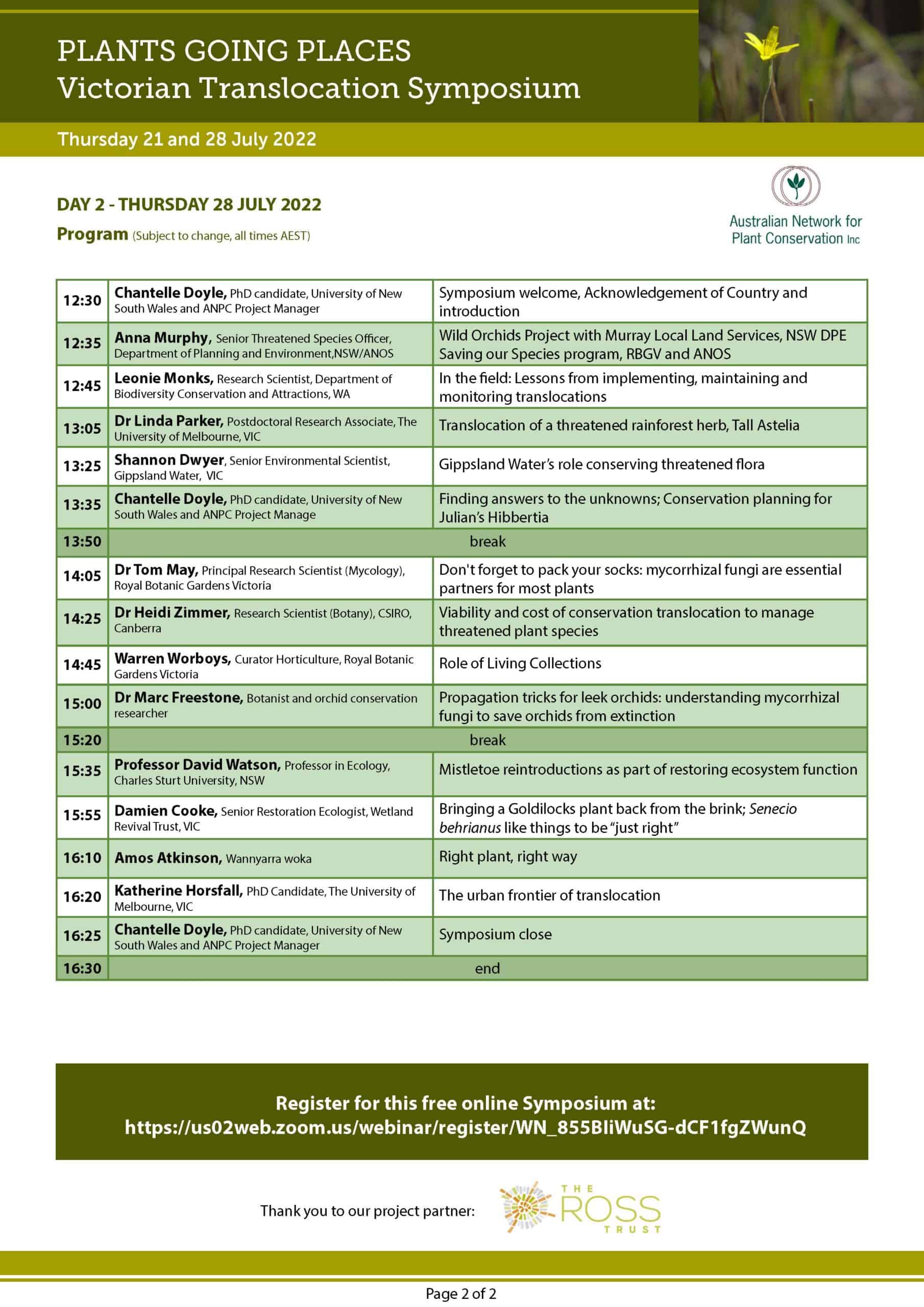 Videos and Podcasts
Our producer Chantelle Doyle and videographer Michael Lawrence-Taylor have been investigating various translocation projects in Victoria. For this project they have produced videos and podcasts on the Spiny Rice Flower (Pimelea spinescens subsp. spinescens) in the Brimbank City Council area, Murnong yam daisy (Microseris scapigera) at Merri Creek in Melbourne and orchids in Victoria.
Spiny Rice-Flower (Pimela spinescens subsp. spinescens)
Video:
Podcast:

Murnong Yam Daisy (Microseris scapigera)
Video:
Podcast:

Metallic sun orchid (𝘛𝘩𝘦𝘭𝘺𝘮𝘪𝘵𝘳𝘢 𝘦𝘱𝘪𝘱𝘢𝘤𝘵𝘰𝘪𝘥𝘦𝘴)& Coloured spider-orchid (𝘊𝘢𝘭𝘢𝘥𝘦𝘯𝘪𝘢 𝘤𝘰𝘭𝘰𝘳𝘢𝘵𝘢)
Video:
Podcast:

Be sure to visit the Plant Heroes website for more great videos and podcasts produced by Chantelle and Michael. They cover stories on the following species:
Neilsen Park She-oak (Allocasaurina portuensis)
Wollemi Pine (Wollemia nobilis)
Tumut Grevillea (Grevillea wilkinsonii)
Julian's Hibbertia (Hibbertia spanantha)
Receive updates about this project by signing up to our free, monthly e-newsletter 'ANPC News'!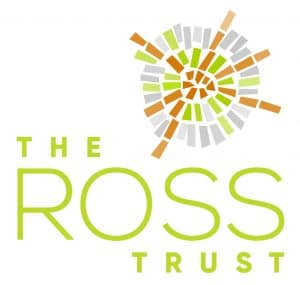 This Project is supported by a grant from The Ross Trust.
"The Ross Trust is a perpetual charitable trust with a vision to create positive social and environmental change so Victorians can thrive. The Trust was established in 1970 in Victoria by the will of the late Roy Everard Ross."