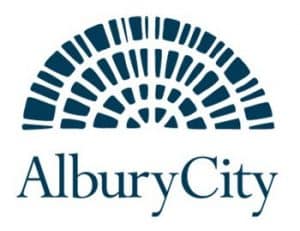 The ANPC and AlburyCity were proud to be host the 13th Australasian Plant Conservation Conference (APCC13) in Albury NSW from 3 to 7 April 2022. For this hybrid event we worked with our online facilitators to broadcast the presentations and workshops from 4-6 April for online attendees.
With the overall theme 'Seeds to Recovery' presentations, workshops and field trips covered topics such as recovery of native plants and vegetation after fire, and native seed supply. APCC13 brought plant conservation scientists and practitioners together from across Australia to discuss the latest scientific findings and how best to approach the key threats to plant conservation in Australia.
The ANPC would like to thank our Conference partners, organisers and attendees who made this event possible.
Recordings from the conference are available to delegates here.
If you would like to PURCHASE ACCESS to the conference recordings please click here.
---
APCC13 Plenary
The conference plenary included 63 speakers covering topics under the four conference themes:

1.Seeds – Seeds are a fundamental part of many plants' lifecycles, enabling them to disperse to new places, survive conditions which plants may not, and can increase the genetic diversity of the species compared with clonal reproduction. A better understanding of seeds helps both conservation and restoration through understanding recruitment dynamics and response to events such as fire. Knowledge of seeds can help optimise the seed supply chain for restoration, and hence improve restoration outcomes. Presentations in this theme will inform and inspire all those who work with seeds.
2. Bushfire recovery – This subtheme seeks to explore both the impacts of the 2019/2020 fires on native plants and their recovery after fire, including innovative ways to help species and ecosystems that are struggling to recover, along with examples of effective post-fire threat mitigation measures to promote plant recovery from the 2019/2020 fires and to build resilience to future fires.
3. Conservation / threatened species and communities – This theme will explore threatened species conservation, showcase both in situ and ex situ programs addressing the threat of extinction and provide an opportunity to explore partnerships supporting species survival.
4. Engaging people with conservation / restoration – This theme will explore the various engagement approaches used throughout Australia and why these can be critical to restoring native habitats and building ecosystem resilience for the long term conservation and restoration of Australia's native plants.
APCC13 Workshops
Workshop 1: Meeting ambitious restoration goals in the UN Decade on Ecosystem Restoration: national, state, regional and local scale – This workshop discussed how we scale up seed collection, production, storage and delivery. It also explored what have we learned from recent projects such as Greening Australia's Project Phoenix and the ANPC's Healthy Seeds project and raised next steps for coordination and action.
Workshop 2: Selecting species and provenances: a showcase of tools, templates and approaches – This workshop explored a range of tools available for building self-sustaining and resilient ecological communities. We need to consider reference ecosystems, differing goals (carbon, biodiversity, functional improvement) as well as seed sourcing, climate change, selection of species, populations and subspecies suited to the local environment.
APCC13 Field Trips
Two field trip options were included in the conference program with a third self-drive post-conference field trip also held:
Field Trip 1 – Seed and restoration (supported by Murray LLS) – This tour was supported by Murray Local lands Services (LLS) and focused on Seedbank and associated restoration works and affiliated conservation projects. The trip visited the seedbank facilities in Deniliquin to observe the seed database management systems and look at several of the regional networks of old, new and refurbished Seed Production Areas (SPAs) along the way.
Field Trip 2 – Fire, restoration and weeds (supported by North East CMA) – This tour traveled east from Albury starting on the Victorian side of the border. Supported by the North East Catchment Management Authority, this trip emphasised the recent extensive wildfires in the region, and looked at the associated restoration, weed incursion, grazing management and project implementation issues that have impacted the rising highlands and alpines areas.
Post-conference field trip – Euroa Arboretum / Seedbank tour (private cars / shared cars) – This field trip, supported by the Goulburn Broken CMA, commenced in Albury with private/work transport. It visited the Euroa Arboretum for a tour of Seed Production Areas, grassland restoration, cool burning and the Euroa (Goulburn Broken) Seedbank facilities.
APCC13 social events
This conference also held three social events for delegates to network in person and share ideas. These included a guided walk through the Albury Botanic Gardens followed by wood fired pizza, a conference dinner with guest speaker Joel Chambers (representing winegrowers of Rutherglen) and a poster session which included demonstrations of tools from Workshop 2.
---
For information on the past two APCC conferences held in Canberra and Melbourne please visit https://www.anpc.asn.au/conferences/2018-2/ and https://www.anpc.asn.au/conferences/2016-2/