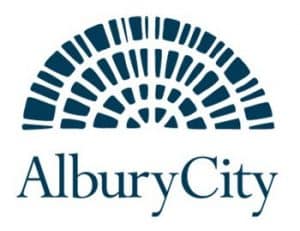 The ANPC and AlburyCity are proud to be hosting the 13th Australasian Plant Conservation Conference (APCC13) in Albury NSW from 3 to 7 April 2022.
With the overall theme 'Seeds to Recovery' presentations, workshops and field trips will cover such topics as recovery of native plants and vegetation after fire, and native seed supply.
The biennial Australasian Plant Conservation Conference is the premier event in Australia to discuss native plant conservation issues.
APCC13 will bring plant conservation scientists and practitioners together from across Australia to discuss the latest scientific findings and how best to approach the key threats to plant conservation in Australia.
The conference will be held at the Albury Entertainment Centre. Working with members of the local community we have organised our social functions to showcase local venues and points of interest. APCC13 provides an excellent chance to get together in person and take advantage of the amazing locations Albury has to offer. We will be holding:
• a pre-registration networking event at Canvas Eatery (Sunday 3 April 3-5pm).
• the Conference Welcome Reception at Albury Botanic Gardens (Monday 4 April).
• the Conference Dinner at The River Deck (Tuesday 5 April).
• a post conference field trip (self drive and BYO replenishments – further details TBC).
APCC13 provides the opportunity to positively engage in plant conservation as we explore the theme 'Seeds to Recovery'. The first three full days (Mon 4 – Weds 6 April) will include a mix of presentations, posters and workshops. On the final day we have planned two field trips to choose from. These full day field trips will allow you to immerse yourself in the local environment and discover the issues being discussed firsthand.
The APCC13 Organising Committee are working hard to provide a safe and welcoming event, including investigating the possibility of online access. Further details will be provided here when they are available.
Click here for more information on how to get to Albury, the accommodation options, and things to see and do
Click here to sign up to our monthly e-news for conference updates.
---
APCC13 sub-themes:
1/ Seeds
Seeds are a fundamental part of many plants' lifecycles, enabling them to disperse to new places, survive conditions which plants may not, and can increase the genetic diversity of the species compared with clonal reproduction. A better understanding of seeds helps both conservation and restoration through understanding recruitment dynamics and response to events such as fire. Knowledge of seeds can help optimise the seed supply chain for restoration, and hence improve restoration outcomes. Presentations in this theme will inform and inspire all those who work with seeds.
2/ Bushfire recovery
The summer of 2019/2020 saw mainland eastern Australia experience its most extensive and severe fire season on record. Extensive areas of native vegetation were burnt ranging from heathlands, woodland, forests, alpine areas, wetlands and rainforests. Recovery of these areas is essential to maintain the diversity of plant and animals in these habitats. Whilst a number of species and ecosystems can be sensitive to fire, many plants have mechanisms that allow recovery after fire provided conditions are favourable, pre fire drought impacts are not too great, and other threats such as habitat disturbance, weeds and grazing pest species are controlled. Where the fire regime has changed, species recovery may be reduced, for example where too frequency fire has reduced seed banks. This subtheme seeks to explore both the impacts of the 2019/2020 fires on native plants and their recovery after fire, including innovative ways to help species and ecosystems that are struggling to recover, along with examples of effective post-fire threat mitigation measures to promote plant recovery from the 2019/2020 fires and to build resilience to future fires.
3/ Conservation / threatened species and communities
A greater understanding of species biology and ecology is critical to protecting and conserving threatened species and plant communities. Restoration of these treasured species can be particularly challenging, especially when multiple threatening processing must be addressed.  Collection of seeds or other propagation material can be difficult, and a variety of ex situ conservation methods may be required to produce material for translocation, research, education and other settings. Both in situ (on site) and ex situ (off site) conservation require partnerships with a range of stakeholders, including botanic gardens and government agencies, to implement effective conservation programs. This theme will explore threatened species conservation, showcase both in situ and ex situ programs addressing the threat of extinction and provide an opportunity to explore partnerships supporting species survival.
4/ Engaging people with conservation / restoration
Conservation and restoration are complex concepts requiring diverse but complementary approaches. Practitioners must apply this thinking to achieve both on-ground environmental outcomes and improved social benefits from restoration through genuine engagement with First Nations peoples, Landcare groups and other volunteers.  This theme will explore the various engagement approaches used throughout Australia and why these can be critical to restoring native habitats and building ecosystem resilience for the long term conservation and restoration of Australia's native plants.
---
APCC13 Workshops
Workshop 1/ Meeting ambitious restoration goals in the UN Decade on Ecosystem Restoration: national, state, regional and local scale
Overview: How do we scale up seed collection, production, storage and delivery? What have we learned from recent projects such as Greening Australia's Project Phoenix and the ANPC's Healthy Seeds project? Next steps for coordination and action.
Workshop 2/ Selecting species and provenances: a showcase of tools, templates and approaches
Overview: Building self-sustaining and resilient ecological communities takes a lot of planning. We need to consider reference ecosystems, differing goals (carbon, biodiversity, functional improvement) as well as seed sourcing, climate change, selection of species, populations and subspecies suited to the local environment. What tools and approaches are available and how do they work?
Workshop 3/ Best practice guidelines: Natural regeneration, revegetation and specialist techniques

Overview: What information is available for selecting methods for plant replacement and implementing outcomes for a range of scales and restoration outcomes for common and threatened species. Showcase the ANPC-led Guidelines for Germplasm, ecological restoration (Florabank) and Translocation. Encouraging natural regeneration including use of fire to stimulate regeneration. Options for scaling up output e.g. seed production, utilising direct seeding and supplementary planting using tubestock.
---
APCC13 Field Trips
There will be two field trips run during the conference on Thursday 7 April. These will be full day events and the $30 cost includes transport, lunch and snacks. BYO water bottle to reduce plastic waste.
Field Trip 1 – Seed and restoration

Field Trip 2 – Fire, restoration and weeds
 

For information on the past two APCC conferences held in Canberra and Melbourne please visit https://www.anpc.asn.au/conferences/2018-2/ and https://www.anpc.asn.au/conferences/2016-2/