Plant Germplasm Conservation in Australia (3rd Edn) – Print version
$25.00 – $80.00
Strategies and guidelines for developing, managing and utilising ex situ collections
Third Edition, 2021
Editors: A.J. Martyn Yenson, C.A. Offord, P.F. Meagher, T. Auld, D. Bush, D.J. Coates, L.E. Commander, L.K. Guja, S.L. Norton, R.O. Makinson, R. Stanley, N. Walsh, D. Wrigley, L. Broadhurst
'ANPC member' includes employees of an organisational member of the ANPC. List of corporate members can be found here https://www.anpc.asn.au/membership.
Description
Strategies and guidelines for developing, managing and utilising ex situ collections
Third Edition, 2021
The Guidelines were launched by Prof. Tim Entwisle at the virtual Australasian Seed Science Conference on 7th September 2021.
This joint publication by the ANPC and the Australian Seed Bank Partnership is the third edition of this practical, science-based handbook for ex situ (off site) conservation of plant material (germplasm).
Production of the third edition was a collaborative and inclusive project, with 78 contributors from seed banks, botanic gardens, organisations, including CSIRO and universities throughout Australia with additional contributors from New Zealand, the US and the UK.
The Germplasm Guidelines are a joint publication of the Australian Network for Plant Conservation and the Australian Seed Bank Partnership, funded by The Ian Potter Foundation.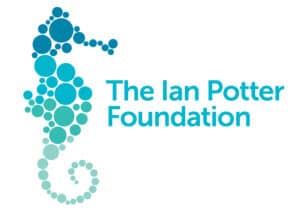 Additional information
| | |
| --- | --- |
| Membership status | ANPC member, Not an ANPC Member |
| Delivery | Australian shipping, International (New Zealand only), International (inc. UK and USA) |